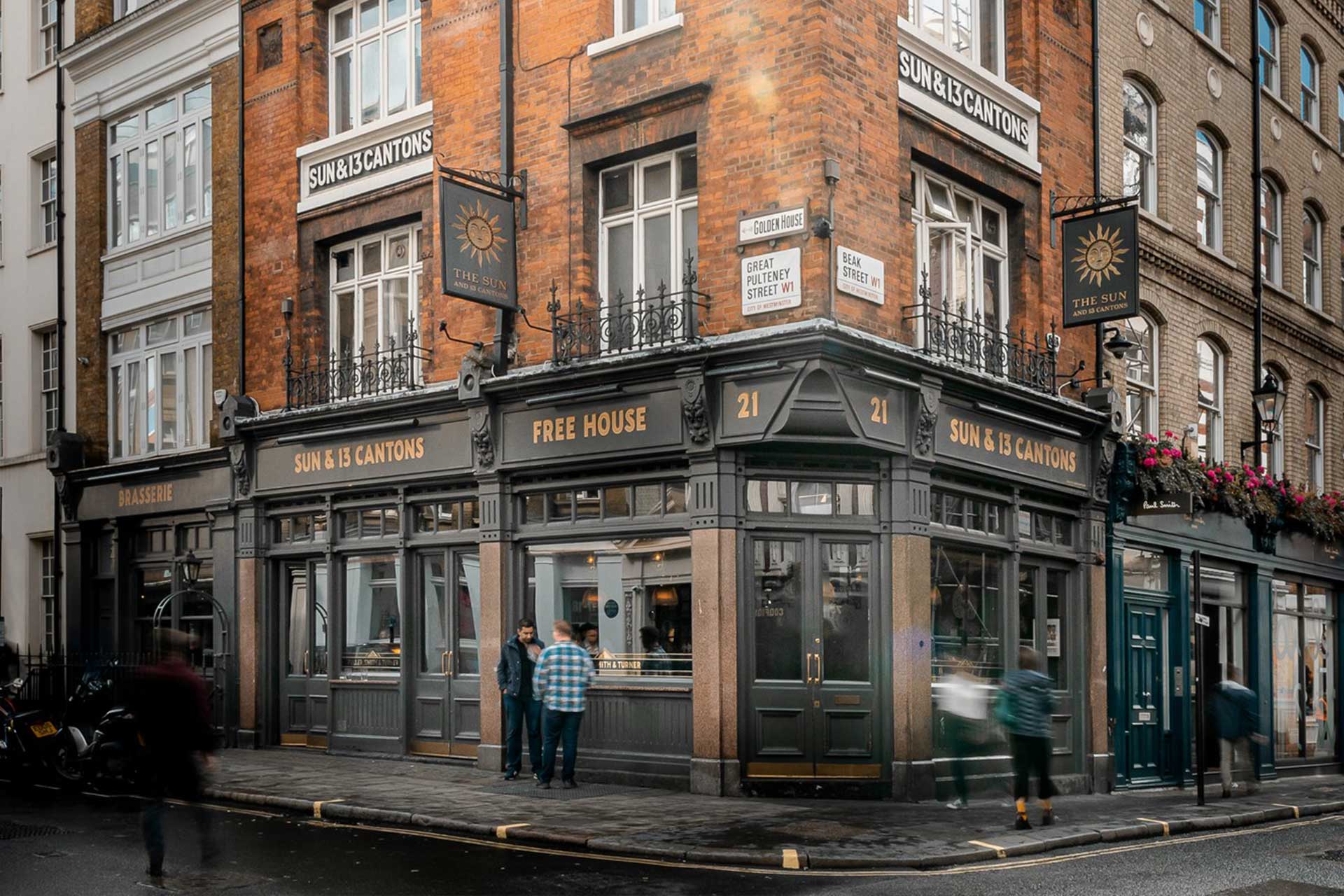 Now famed for its music, The Sun & 13 Cantons was once the hub of the Soho-based Film & Television industry in the 70's, 80's and 90's. Under the ownership of Goldcrest Films, the pub saw directors such as Alan Parker and Ridley Scott signing picture deals over a pint.
In the late 90's, Heavenly Social started hosting DJ nights in the basement bar - with such luminaries as Carl Cox and the Chemical Brothers (then known as the Dust Brothers) having spun their unique brand of dance music in that very room.
A 'who's who' hangout for celebrities of stage and screen, the pub has also hosted the likes of Oliver Reed, Peter O'Toole, Jude Law, Ewan McGregor, Sean Pertwee, Russell Crowe, Gemma Arterton, Lars Ulrich, Mick Rock and Kasabian.
What's in a name?
The unique name Sun & 13 Cantons comes from the pub's association with the Swiss watch-making community that worked in and around Soho in the late 1800s. The building that housed the original Sun was rebuilt after a fire, and when reopened in 1882, the '13 Cantons' was added as a tribute to its Swiss patrons.
The word 'Cantons' refers to the Swiss word for Counties. At the time there were 12 Counties or Cantons in Switzerland, and Soho's large Swiss community became known as the '13th Canton'.